"Rezistor is a collective of artists and storytellers from different corners of the planet with one thing in common: the urgent desire to make meaningful content with people that inspire us.

We believe in the power of evocative and truthful storytelling and love to produce work for brands and organizations we feel connected to, and music videos for artists we admire. Our approach involves taking the time to discover the character of every brand and find cinematic ways to express its soul.

Call us idealists, but we hold onto the belief that advertising can still be art. Our chief resistance is against mediocrity, and as far as our directors are concerned, every piece of work is a passion project.

In our desire to nurture talent and tell stories across various platforms we option and develop feature film, documentary and television projects that express a uniquely international perspective and reflect a universal human experience.
At the end of the day we're about building people, not empires. But if you're willing to try and change the world, we're happy to storm the gates."

Marc Furmie
Executive Producer / Founder
Marc has been working as a director, producer and screenwriter for over 20 years. He has directed commercials for major brands including McDonalds, Sony, Volkswagen and Amnesty International. His extensive music video work has earned him two ARIA nominations. Marc co-wrote and directed 'Terminus', a sci-fi feature film released by Vertical Entertainment globally. He also co-wrote 'In Like Flynn', directed by Russell Mulcahy and based on the life of Errol Flynn, released in 2019. Marc's Screen Australia and Screen NSW-funded short films, 'Death's Requiem' and 'Dark Horse' have played in over 50 international film festivals scooping an array of awards at Flickerfest, St. Kilda and the Byron Bay Film Festivals. His web-series 'Airlock' picked up awards at Sicily and Melbourne Webfests. As the co-founder and executive producer of Rezistor Films in Los Angeles, Marc is overseeing a slate of films with international writers and directors. His goal is to tell powerful stories for an international audience.
Michael D. Olmos
Executive Producer / Founder
Michael is an award winning filmmaker, writer and producer. He has developed and produced films with distribution deals spanning Sony, HBO, Lionsgate, ABC studios and Netflix. Michael is VP of Development for Olmos Productions, he co-founded Chamber Six Productions, an independent film production and comic book publishing company represented by WME. Michael has directed the award-winning films 'Windows On The World', 'Filly Brown', and wrote, directed and produced the upcoming LatinX superhero comedy 'Green Ghost'. Michael is a philanthropist and community leader who has witnessed the power of storytelling first hand through his work with the Youth Cinema Project. He ensures Rezistor's content remains true to our manifesto. Michael is a graduate of Columbia University (NY).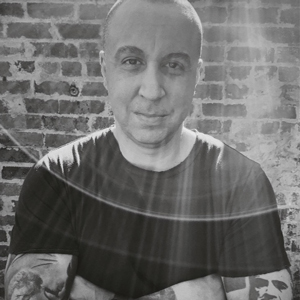 Jason Mavraidis
Executive Producer / Founder
Jason is a filmmaker and entrepreneur with a vision to support artists and filmmakers to make quality work. As a major cinephile it's no coincidence that he has Francis Ford Coppola, John Cassavetes, Alfred Hitchcock and Stanley Kubrick's faces tattooed on his body. After spending several years studying film and building an impressive network in Los Angeles, he brought together filmmaker Marc Furmie and executive Ty Linegar to establish Rezistor as a platform for storytellers to create passion projects in film, advertising and music videos.
Chris North
Executive Producer
Chris is a VMA-winning executive producer. Based in New York and Los Angeles, he has produced videos airing on every major media outlet and worked with celebrities such as Rihanna, Selena Gomez, and Usher, as well as brands like Chevrolet, Reebok, and Universal. He's passionate about social impact, having worked on over a dozen videos for charity, directly invested in the non-profit sector, and volunteered in countries such as Zambia and South Africa in his free time. He also toured the country for a few years with a hardcore band, but you should ask him about that yourself.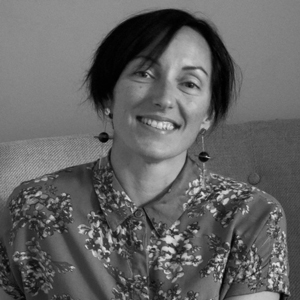 Martina Silcock
Head of Production
Martina was born and raised in Manchester, UK. She lives for scripted drama and has worked on a variety of feature films and TV dramas, including The Last Kingdom, Curfew, and the International Emmy-winning Man in an Orange Shirt. Her production roles have taken her all across the UK and internationally, including in Hong Kong, Hungary and Greece. She has Produced and Line Produced several short films in the UK and recently moved to Los Angeles to develop more US-based projects, while also exploring the city with her camera. Her aim is to tell stories that focus on under-represented voices, that make people reflect and see the world in a different way, and that make people laugh.
Ty Linegar
Operations Director / Founder
Ty is an experienced strategist, specializing in Operations, Marketing, Client Relations and Business Development. Before Rezistor, he was CEO of an inovative PaaS Digital Out Of Home advertising company serving SME's in Sydney, Australia. He has since moved back to the country of his birth and settled in Los Angeles. Ty is a director of multiple tech-based start-ups and brings a wealth of creative knowledge and experience. Ty makes sure the Rezistor ship is running smoothly and is the primary point of contact for our clients.
Jamal Mallory McCree
Head of Development
J. Mallory McCree is an actor, producer and advocate for diverse storytelling. He first produced the short film, Mr. Talented which made its rounds in Oscar qualifying festivals garnering two HBO nominations for Best Short Film. McCree serves as head of development for Rezistor Films and is the founder of Moon Child Creative, a multi-media production company based in Los Angeles. His mandate is to identify unique stories about underrepresented people and stories suitable for an international audience. A native of Detroit, MI, some of McCree's most notable roles include: Sekou Bah on Season 6 of Homeland; Charlie on Quantico; and Cole in Marvel's, The Defenders. Other prominent projects include Show Me A Hero (HBO), The Last Ship; From Nowhere (SXSW 2016 Audience Award Winner), & Who Are We Now (TIFF). J. is currently starring on Freeform's hit new series, Good Trouble.
Alex Kim
Public Affairs Director
Alex is a community leader who recognises the transformative power of storytelling. He is Founder & Principal of Three Kings Public Affairs, a government, business & community affairs consulting company helping clients with accessing the government and providing outreach to community leaders in the Southern California region. His prior appointments include Senior Advisor to LA council member David Ryu, Community Affairs Manager for SoCalGas, Public Affairs manager for Orange County, Deputy Director and Community Liaison to Governor Arnold Schwarzenegger, and Central Area Director to LA Mayor James K Hahn.
Allison Snyder
Creative Director
Allison specializes in brand development and content creation. With over five years of experience in the entertainment industry, Allison collaborates with our clients and directors to develop dynamic content and visual branding. Allison learned from the best whilst assisting the Co-head Creative at CAA Marketing, developing creative campaigns for Fortune 500 companies including Anheuser-Busch InBev, Coca-Cola, Diageo, and General Motors. She is commissioned as a creative director and producer of Instagram content for Dick Clark Productions and award shows including: The Academy Awards, American Music Awards, Billboard Music Awards, the Emmys, Latin Grammys and New Years Rockin' Eve, and develops pitch materials for production companies including Not Impossible, and Strike Anywhere